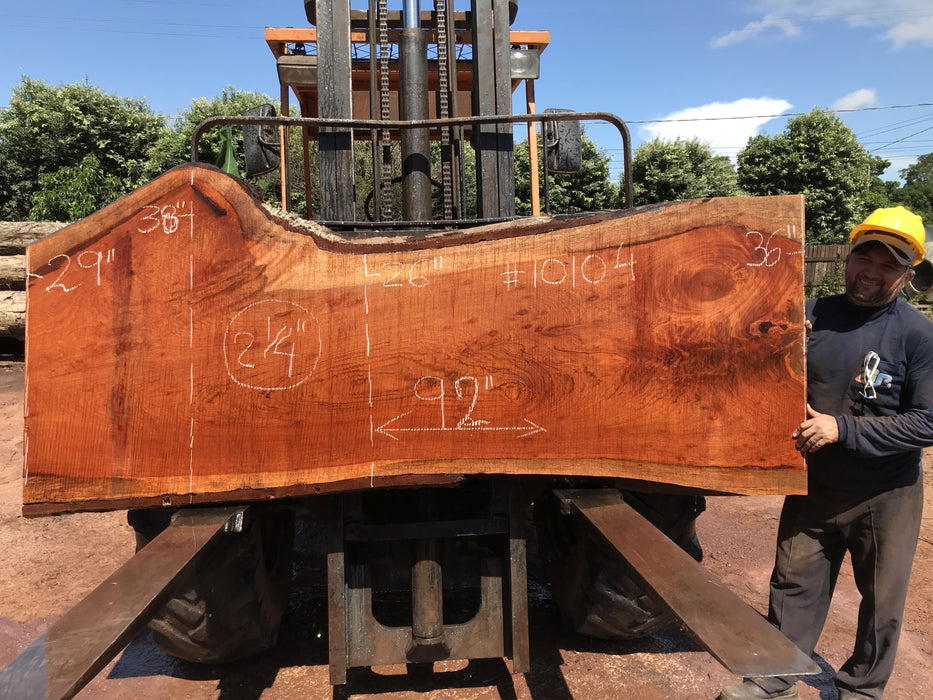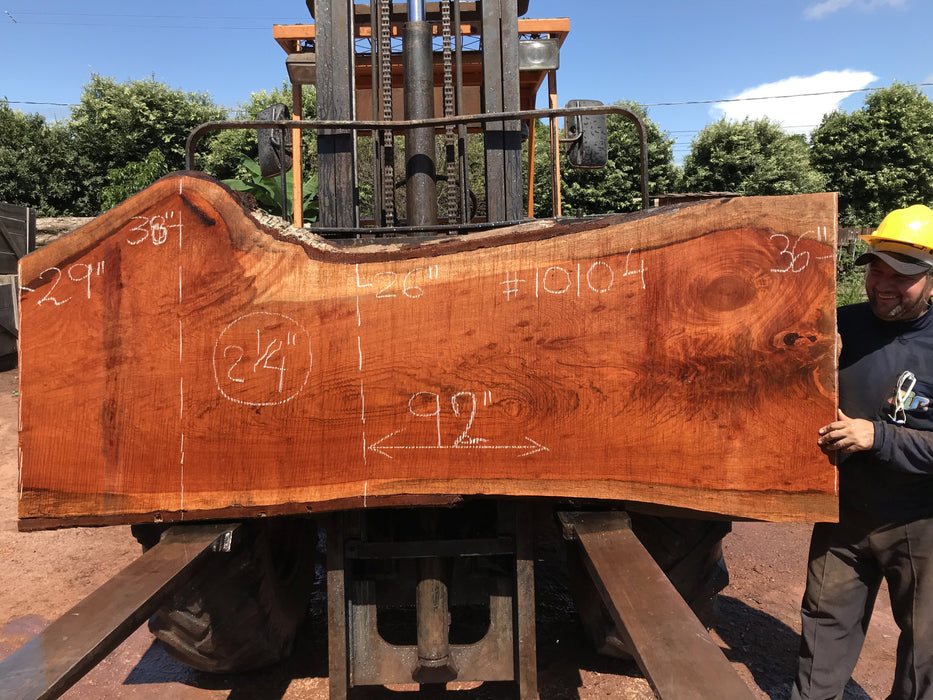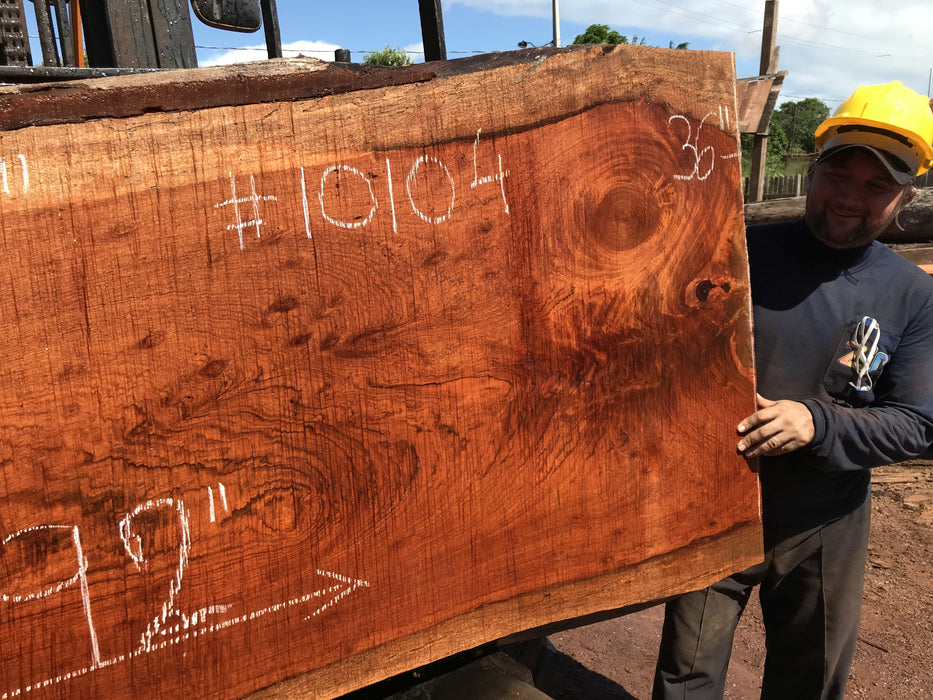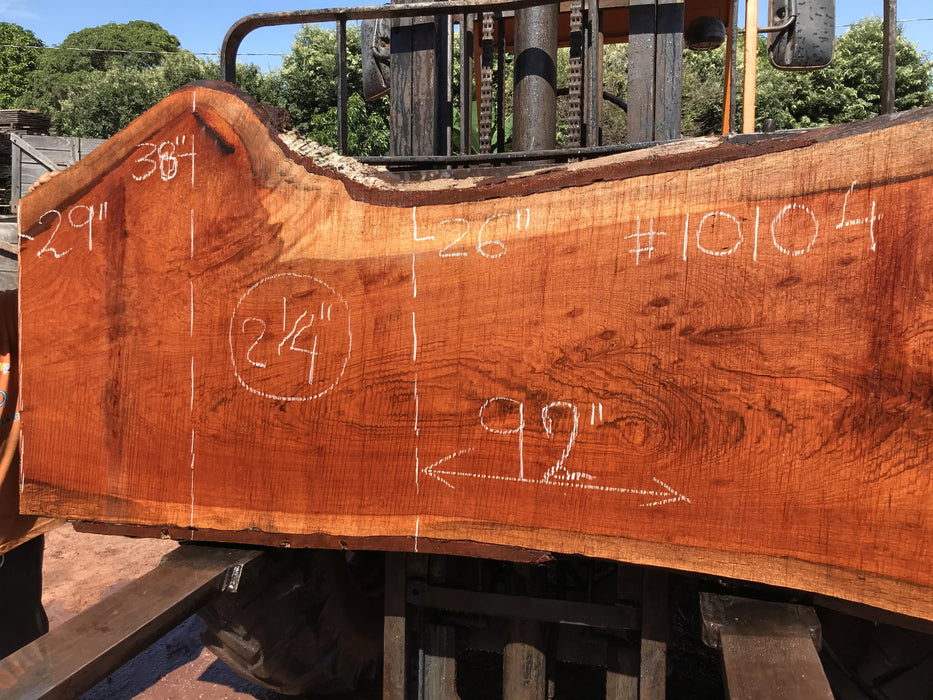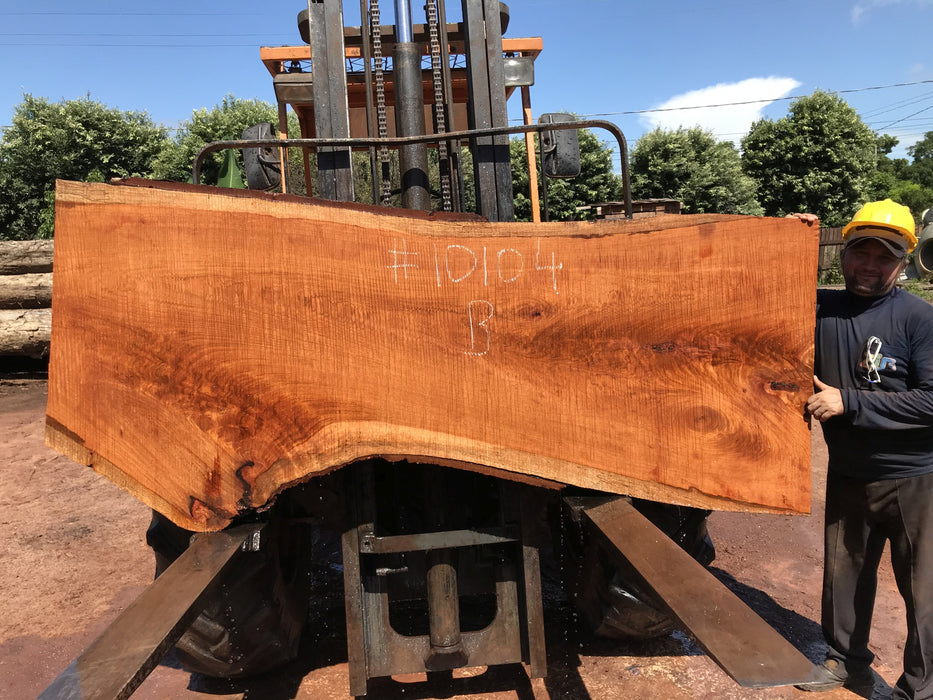 Jatoba / Brazilian #10104 –2-1/4″ x 26″ to 38" x 92" FREE SHIPPING within the Contiguous US.
| | |
| --- | --- |
| Species | Jatoba - Brazilian Cherry |
| Dimensions (TxWxL) | 22-1/4″ x  26″ to 38"  x  92" |
| Weight | 237 lbs |
| Drying Method | Air Dried |
| Location | Local |
| ETA from Time of Order | 0-10 days |
Color/Appearance: Heartwood varies from a light orangish brown to a darker reddish brown, sometimes with contrasting darker grayish brown streaks. Color tends darken upon exposure to light. Sapwood is a light grayish yellow, clearly demarcated from the heartwood.
Grain/Texture: Grain is typically interlocked, with a medium to coarse texture. Good natural luster.
Endgrain: Diffuse-porous; large pores, very few; solitary and radial multiples of 2-3; mineral deposits (dark brown) occasionally present; parenchyma vasicentric, aliform (lozenge or winged), confluent, and marginal; narrow to medium rays, normal spacing.
Rot Resistance: Jatoba is rated as being very durable in regards to rot resistance, and is also resistant to termites and most other insects. (Though it has been reported to be susceptible to attack from marine borers.)
Millwork (sanding, prepping) and Finishing (staining, sealing) available on request.