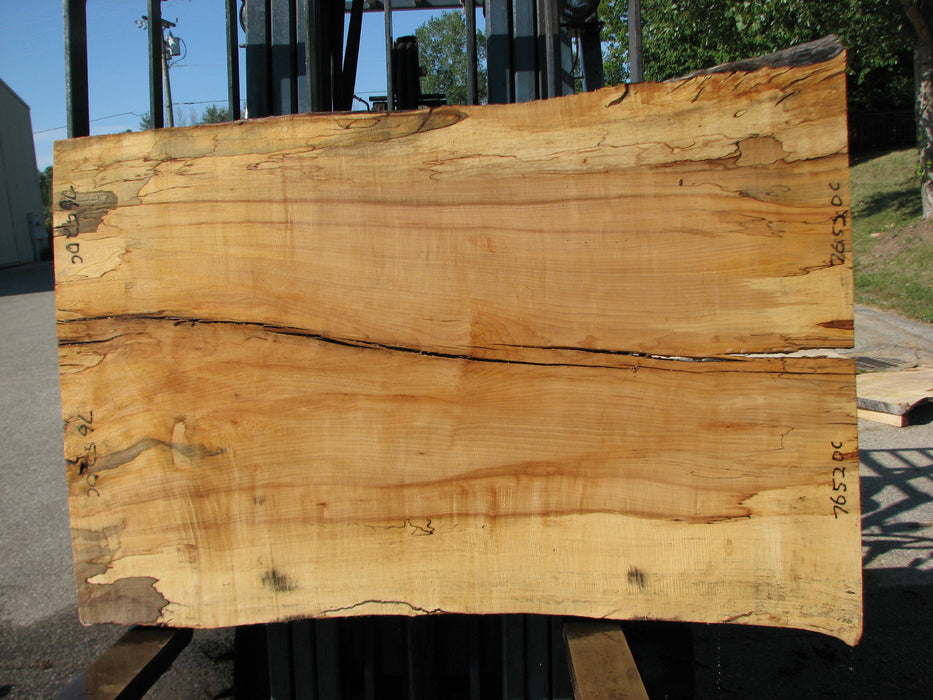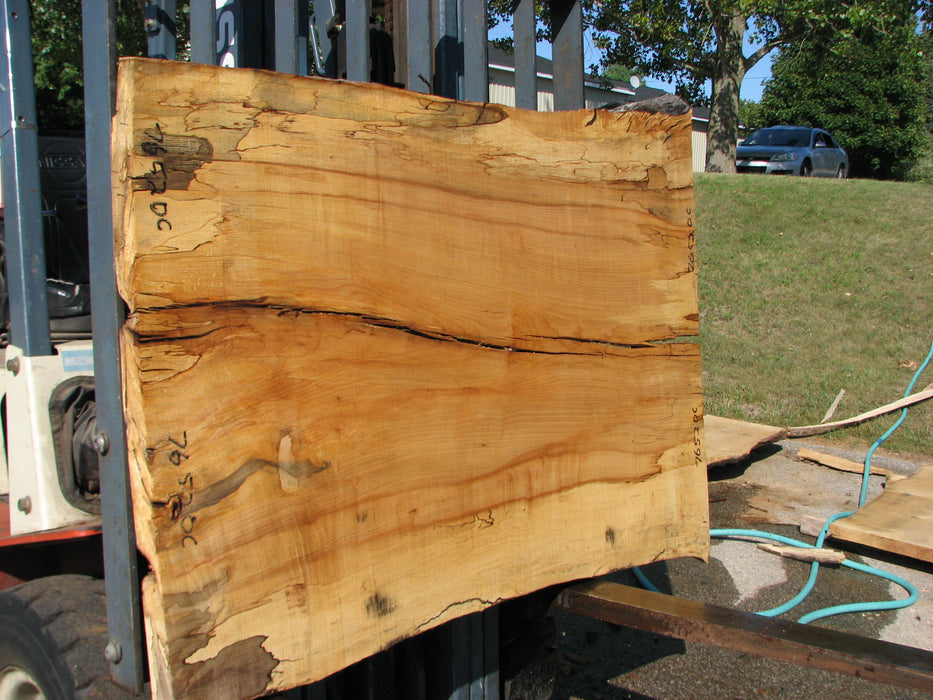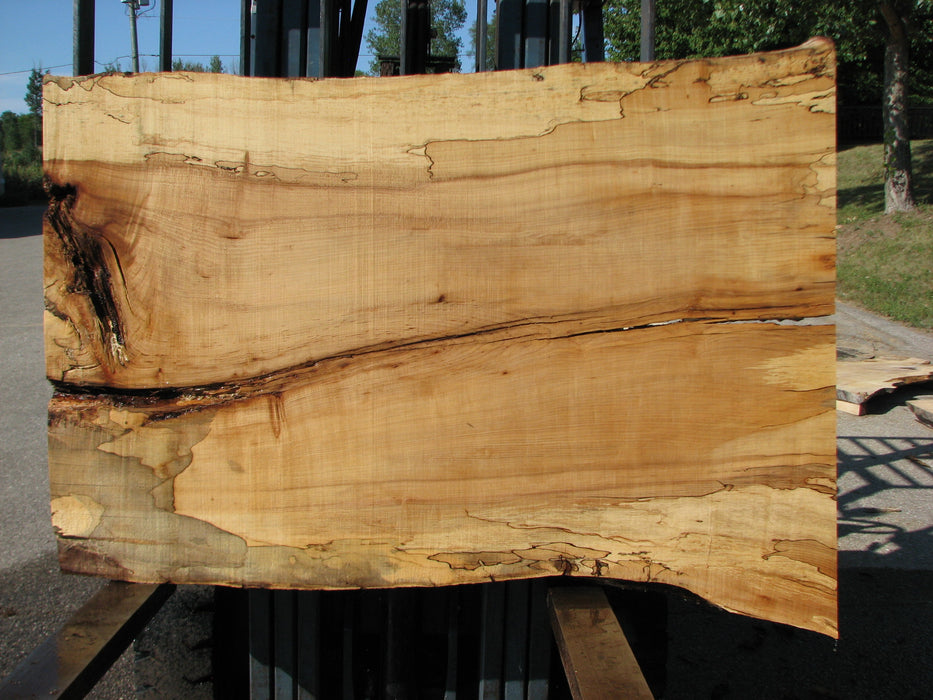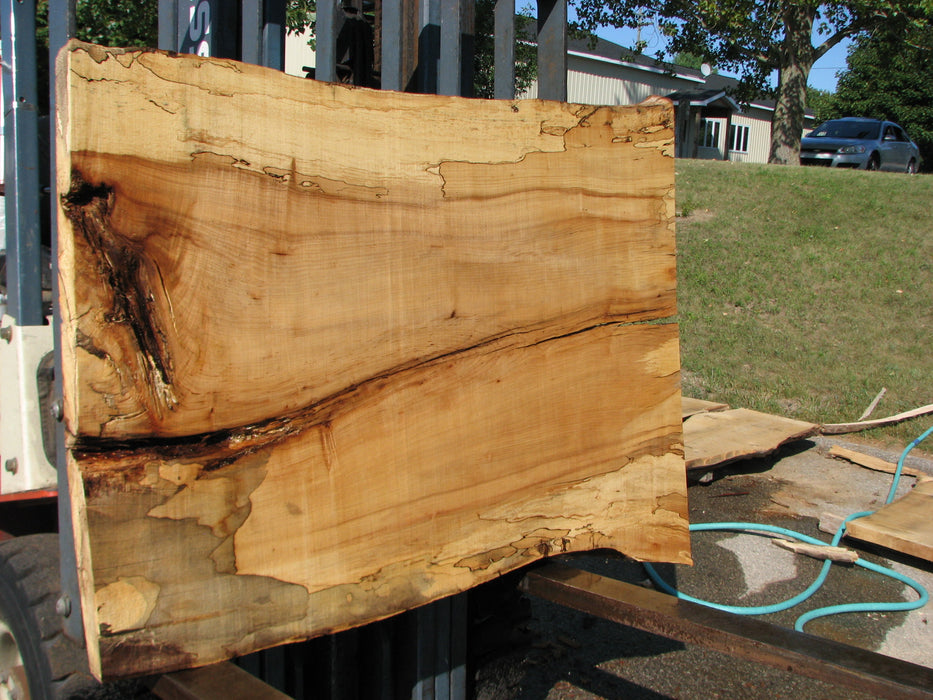 Maple, Spalted #7652(ROC) - 1-1/2" x 35" to 41" x 56" FREE SHIPPING within the Contiguous US.
| | |
| --- | --- |
| Species | Maple |
| Dimensions (TxWxL) | 1-1/2" x 35" to 41" x 56" |
| Weight | 106 lbs |
| Drying Method | Air Dried |
| Location | Local (US Residents) |
| ETA from Time of Order | 0-10 days |
Slabs are unfinished and pictured wet to show grain.
Spalting: Spalting is simply a fungal discoloration of wood, and can be found on a wide range of wood species and genera. It is found in wood that has begun initial stages of decay. The partial decay, called spalting, can give the wood dark contrasting lines and streaks where fungus has begun to attack the wood. The lumber may still contain soft spots or rotten wood.
Color/Appearance: Unlike most other hardwoods, the sapwood of Maple lumber is most commonly used rather than its heartwood. Sapwood color ranges from nearly white, to an off-white cream color, sometimes with a reddish or golden hue. The heartwood tends to be a darker reddish brown.
Grain/Texture: Grain is generally straight, but may be wavy. Has a fine, even texture. Curly Maple is not actually a species, but simply a description of a figure in the grain—it occurs most often in soft maples, but is also seen in hard maples. It is so called because the ripples in the grain pattern create a three dimensional effect that appears as if the grain has "curled" along the length of the board.
Rot Resistance: Rated as non-durable to perishable, and susceptible to insect attack.
Millwork (sanding, prepping) and Finishing (staining, sealing) available on request.