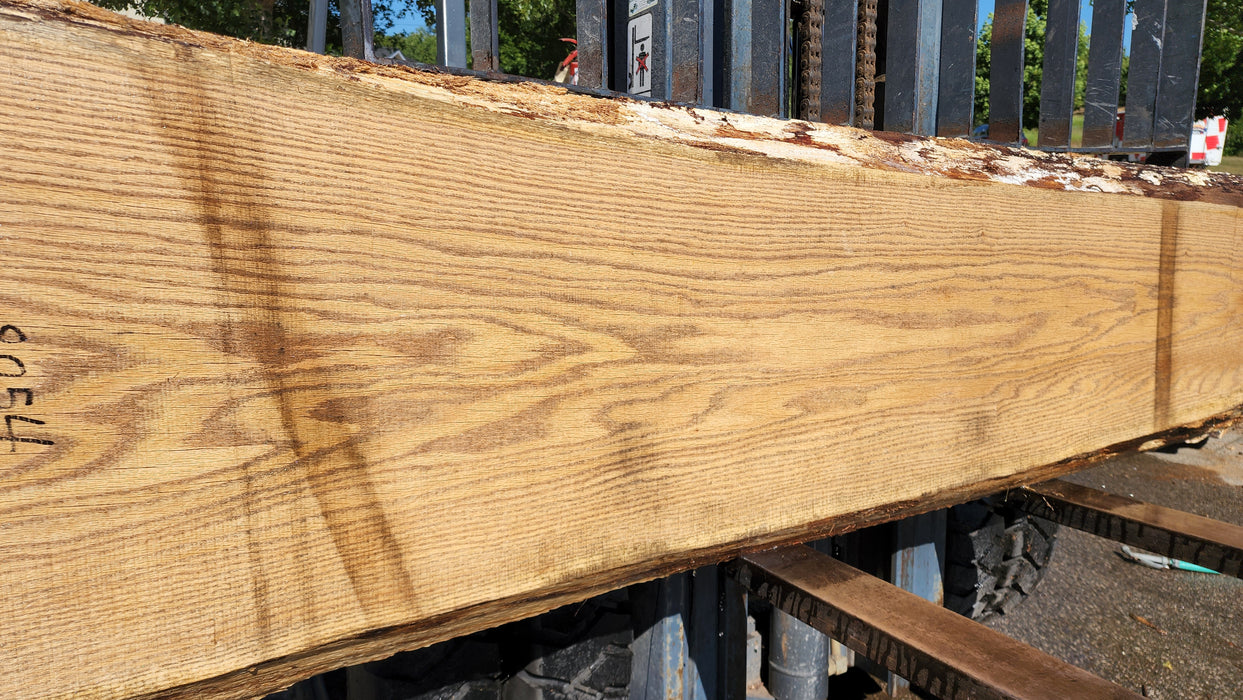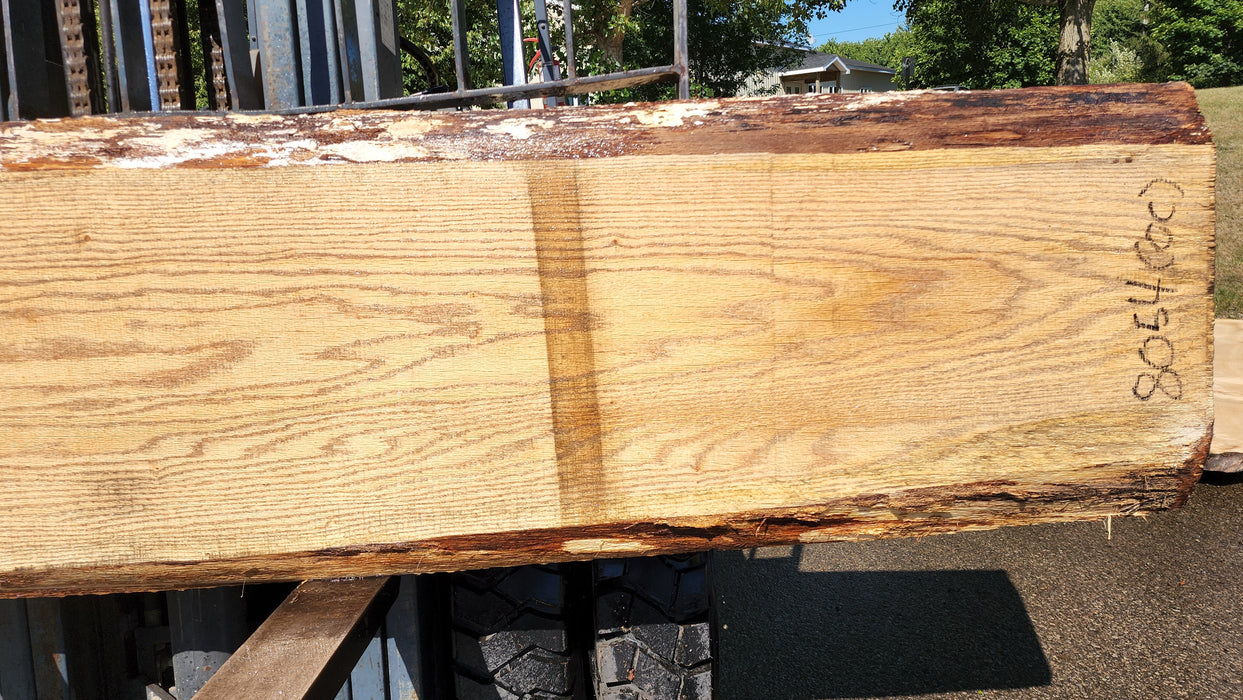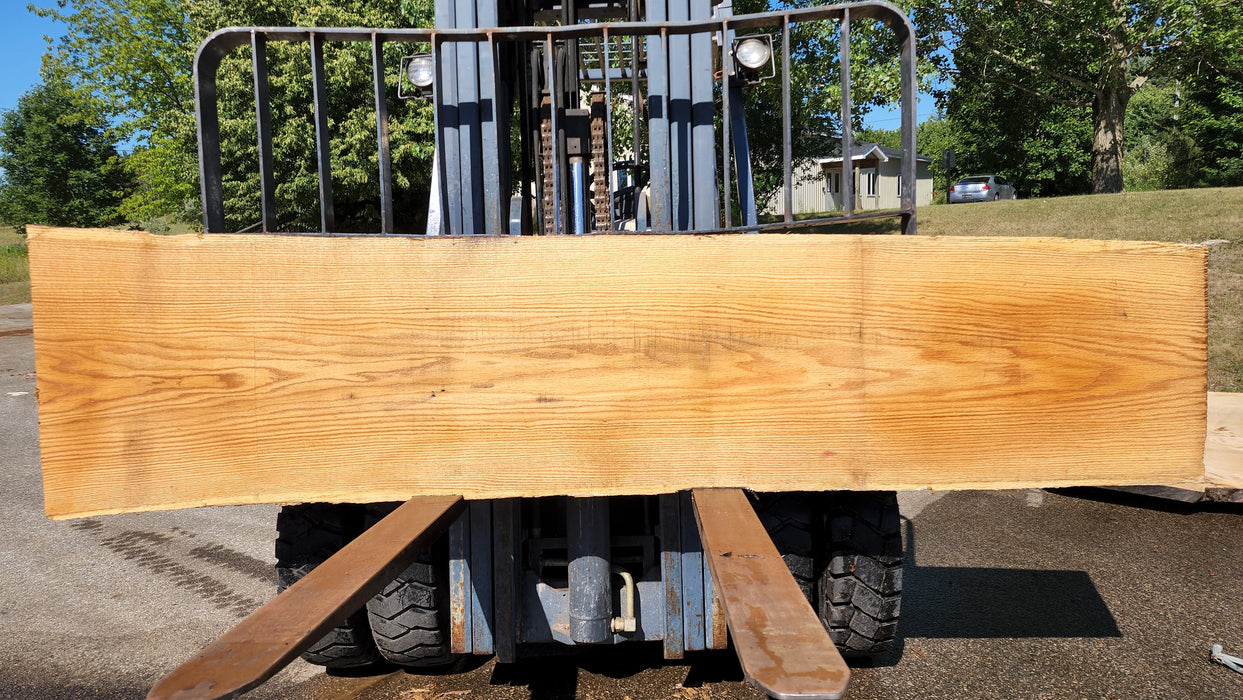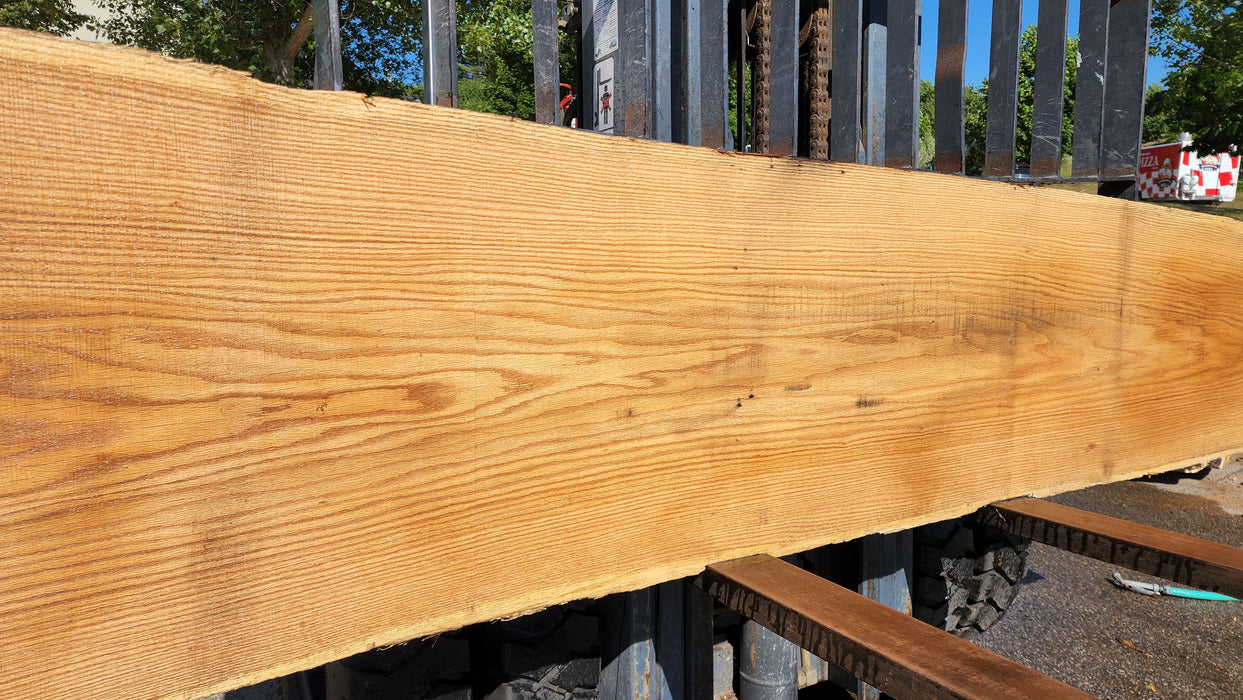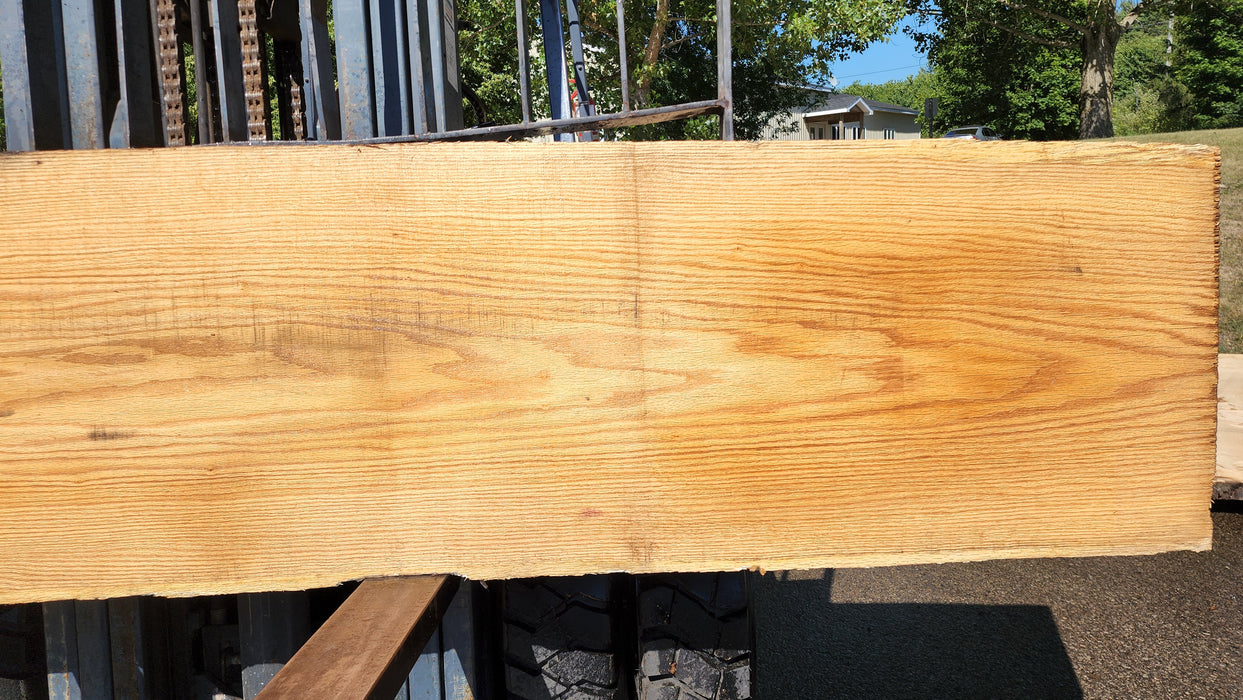 Red Oak #8054(OC) - 2-1/4" x 15" to 25" x 113" FREE SHIPPING within the Contiguous US.
| | |
| --- | --- |
| Species | Red Oak |
| Dimensions (TxWxL) | 2-1/4" x 15" to 25" x 113" |
| Weight | 160 lbs |
| Drying Method | Air Dried |
| Location | Local (US Residents) |
| ETA from Time of Order | 0 - 10 days |
Slabs are unfinished and pictured wet to show grain.

Color/Appearance: Heartwood is a light to medium brown, commonly with a reddish cast. Nearly white to light brown sapwood is not always sharply demarcated from the heartwood. Quartersawn sections display prominent ray fleck patterns. Conversely, White Oak tends to be slightly more olive-colored, but is by no means a reliable method of determining the type of oak.
Grain/Texture: Grain is straight, with a coarse, uneven texture. The pores are so large and open that it is said that a person can blow into one end of the wood, and air will come out the other end: provided that the grain runs straight enough.
Rot Resistance: Rated as non-durable to perishable, with poor insect resistance. Stains when in contact with water (particularly along the porous growth ring areas). Red Oaks do not have the level of decay and rot resistance that White Oaks possess.
Millwork (sanding, prepping) and Finishing (staining, sealing) available on request.